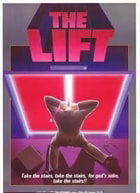 Posted : 11 hours, 26 minutes ago on 12 March 2014 04:17 (A review of
The Lift
)
Ever since I have lived in the Netherlands, I have been interested in Dutch movies, especially the classics. Furthermore, after Paul Verhoeven, Dick Maas must be the most successful Dutch director ever. I mean, unlike Verhoeven, he never managed to build up an international career (he did try though at the end of the 90's, directing actors like Naomi Watts and William Hurt but both movies 'Do Not Disturb' and 'Down' were huge flops). Anyway, in the Netherlands, he had some major success, especially with the awful 'Flodder' franchise but he has made also some major Dutch classics and this movie was definitely one of them. Eventually, even though this movie has a very good reputation in the Netherlands I really had a hard time to care about the whole thing. The point is that, yes, it is well directed, yes, there is a good mood created but, honestly, what a ludicrous story. Of course, it is difficult to sell a story about a killing elevator but, in my opinion, the makers pretty much expected the viewers to accept this concept at face value without asking any question. To conclude, even though I thought it was slightly disappointed, it remains a classic in the Netherlands and it is definitely worth a look, especially if you are interested in Dutch movies.

0 comments,
Reply to this entry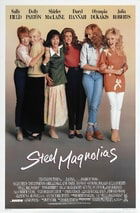 Posted : 11 hours, 47 minutes ago on 12 March 2014 03:56 (A review of
Steel Magnolias
)
That's where it all started for Julia Roberts. I mean, the year before she made 'Mystic Pizza' which was her first lead part but it is with this movie that the mainstream audience noticed her and, of course, a year later, she would be in 'Pretty Woman' and the rest is simply history. Anyway, this movie definitely has a fan base but I'm not one of those fans, I'm afraid (it is a major chick-flick so it is not really surprising after all). To be honest, it is not a bad movie. Indeed, there is a pretty cool cast (Sally Field, Dolly Parton, Shirley MacLaine, Daryl Hannah, Olympia Dukakis, Julia Roberts, Sam Shepard, Dylan McDermott), it indeed displayed some strong female characters and the whole thing was mostly entertaining. Still, at the end of the day, the plot (or lack of it) was just rather pedestrian and the whole thing was rather predictable. Eventually, in most of the movies, women are limited to be a damsel in distress or the love interests of the male main character so it is always nice when a story focuses on them. To conclude, even though I don't think it is really great, it remains a decent drama and I think it is worth a look, especially if you like the genre.

0 comments,
Reply to this entry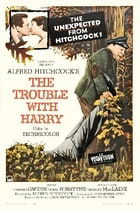 Posted : 22 hours, 22 minutes ago on 11 March 2014 05:21 (A review of
The Trouble with Harry
)
Since I am a huge fan of Alfred Hitchcock, I was really eager to check this out. Eventually, I must admit it, I was slightly disappointing. I mean, it was pretty good and I quite enjoyed it but, compared to his numerous masterpieces, it remained far behind. At least, it was one of his very few comedies and there were indeed a few funny moments. At first, when the young boy finds the body, you get a typical ominous music and it seems that it will be another nail-biting thriller like only Hitchcock was able to make. But then, pretty quickly, it became obvious that it was something entirely different. Indeed, basically, it is above all a romantic-comedy mixed with some rather dark humor. A black comedy, that sounded quite promising but, unfortunately, the plot was rather simple. For example, they bury and dig up poor old Harry's body maybe 3 times during the movie and it was funny at first, but since they kept repeating the same gimmick over and over again, it grew thin after a while. Still, it was pretty neat to see Shirley McLaine in her acting debut and, somehow, she reminded me of Renée Zellweger with her accent and quirky attitude. To conclude, it is rather harmless and nothing relly amazing but I still think it is worth a look, especially if you are interested in Hitchcock's work.

0 comments,
Reply to this entry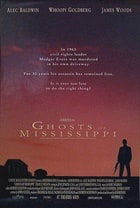 Posted : 1 day, 11 hours ago on 11 March 2014 03:49 (A review of
Ghosts of Mississippi
)
Back in the 80's, Rob Reiner was one of the most successful directors at work. I mean, just check his track-record, it is quite impressive ('This Spinal Tap', 'The Sure Thing', 'Stand by Me', 'The Princess Bride', 'When Harry Met Sally...', 'Misery', 'A Few Good Men'). But then, he made 'North'. To be honest, I have seen this movie only once and I didn't think it was that bad after all. I mean, I thought I would watch the worst movie ever made so that's probably why. Anyway, it was a massive flop, both financially and critically, and it seems that already 20 years later Rob Reiner has still not recovered from the damage. This movie is one of the better ones he made afterwards but even so, it was barely seen and it was still nothing really amazing. Basically, it is a rather well made and interesting drama about the assassination of a civil rights activist but it was just too straightforward to become really amazing. At the end of the day, you have basically the poor black folks on one side, the evil racist white guys on the other side and the righteous (of course white) lawyer in the middle who is there to save the day. Still, even though it was not great whatsoever, it remains a decent drama and I think it is worth a look, especially if you are interested by the subject.

0 comments,
Reply to this entry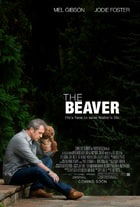 Posted : 1 day, 23 hours ago on 10 March 2014 04:34 (A review of
The Beaver
)
Oh dear… Both Jodie Foster and Mel Gibson took a huge gamble with this project and, eventually, this gamble didn't pay off, I'm afraid. I mean, I did like this flick but I think I'm in the minority and, on top of that, I have to admit it, the whole thing was hugely flawed. Still, I gave it some few extra points because it tackles depression, a subject you barely seen in the movies and there was some good stuff. Eventually, I think there were at least 3 major elements which bothered me. First of all, they never managed to focus on a specific tone. I mean, for a good while, it was a very black satirical comedy which was the best choice but then, they would switch to some middle-of-the-road family drama and this lack of constancy was rather disappointing. Then, it was rather ludicrous to make us believe that the beaver would be able to run a company and, even worse, to make a tremendous success. Finally, there was this major parallel plot involving Anton Yelchin and Jennifer Lawrence and while this story was not bad, it was hardly developped enough and with a running time of just 90 minutes, there was no room for two storie like this. After this, I wonder how Jodie Foster's directing career will further go. I mean, after 'Little Man Tate', many including myself thought it would be the start of an interesting new career, 4 years later she made 'Home for the Holidays' which was barely seen but it was not bad, and now, at last after 16 years, she finally comes up with something new but when you see the end-result, you might wonder if she will ever bother again sitting in the directing chair. To conclude, my rating might be a little too generous but I liked how daring the whole thing was and I think it is worth a look.

0 comments,
Reply to this entry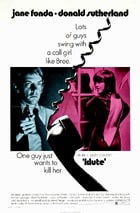 Posted : 2 days, 10 hours ago on 10 March 2014 04:50 (A review of
Klute
)
Not so long ago, I was surprised to notice that this movie was included in the list '1001 movies you must see before you die'. I mean, it is a pretty good thriller, no doubt about it, but to add it on this prestigious list might be giving it a little too much credit. I mean, it is definitely a solid feature, no doubt about it. Alan J. Pakula managed to create a tensed and rather mesmerizing mood and Donald Sutherland and Jane Fonda were just terrific in this. Eventually, Fonda got the most credit and she did give an impressive performance, winning her first Academy award in the process (eventually, she won one 10 years before her illustrious father, Henry Fonda). Still, I thought Sutherland was really good as well and they had some very good chemistry. So, the movie looked very good and it was quite spellbinding to watch but, somehow, I wasn't completely blown away by the whole thing. I don't know, maybe it is because I have seen too many sleazy thrillers which were made afterwards but the story was actually rather straightforward. Basically, in my opinion, it was pure style but no substance. To conclude, even though I don't think it is really that amazing, it remains a pretty good thriller and it is definitely worth a look, especially if you like the genre.

0 comments,
Reply to this entry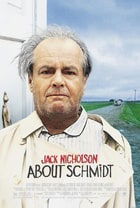 Posted : 2 days, 11 hours ago on 10 March 2014 04:18 (A review of
About Schmidt
)
I really have a weak spot for Jack Nicholson, I think he is a great actor, but sometimes, he tends to play the same charismatic hysterical guys over and over but, this time, he finally portrayed an old man who was actually acting like an old man and not like an oversexed teenager. Obviously, with such a terrific turn, Nicholson was once again nominated for the Academy awards (already his 12th nomination) but we shouldn't forget Alexander Payne who was slowly building up a solid reputation as a director. Personally, I was a little bit disappointed by 'Election', his previous directing effort. I mean, it was pretty good but it could have been terrific. This time, he really nailed it though. Indeed, the characters were more grounded and less hysterical and it was easier to relate with them. At the end of the day, it remains a road movie, a genre with some rather rigid set of rules (a character leaves home, encounters some rather eccentric characters and he/she usually learns something about him/herself along the way) but this one was probably one of the most satisfying one I have seen. To conclude, even though it is nothing really original, it remains a pretty good dark comedy and it is definitely worth a look, especially if you are interested in Alexander Payne's work.

0 comments,
Reply to this entry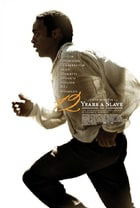 Posted : 2 days, 21 hours ago on 9 March 2014 05:46 (A review of
12 Years a Slave
)
Even though I heard it would be a tough watch, it still ended up being a massively depressing movie to watch. Of course, the horror displayed was tremendous but, above all, I thought this movie had a terrible mirror effect. Indeed, even though I'm somewhat optimistic and believe that men are usually good, this movie reminds you that men can be evil, especially to one another. Furthermore, I'm half Dutch and if the Dutch managed to become one of the richest countries in the world, in spite of the fact that it is actually a very tiny land, it is also because they made a fortune with slavery back in those days. So, there you are, centuries later after our ancestors have been brutalizing those poor African fellows so we could live a comfortable existence, we are here in a a luxury movie theater with dolby surround looking back at the story of one black man who was basically daily tortured just so they could make a fortune. So, I felt pretty bad afterwards but movies are not always about entertainment, certainly not. Sometimes, it is there to remind you about the awful things that happen or happened and, therefore, this movie was incredibly valuable. To be honest, there were a few things that did bother me a little though. Somehow, the movie makes a point that the main character shouldn't be there because he was born a free man but the idea is ludicrous. Born free or not, nobody should endure such treatment. Secondly, we should be thankfull that Brad Pitt produced this movie but his part as a self-righteous liberal was rather misplaced and the fact that him, the massive Hollywood star who happens to be a white man, saves the day didn't help either. Of course, you might argue that it is what was written in the book but still. To conclude, aside these minor flaws, it is a terrific drama, for once, the Academy had it right and it is definitely worth a look.

0 comments,
Reply to this entry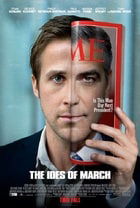 Posted : 3 days, 22 hours ago on 8 March 2014 03:58 (A review of
The Ides of March
)
Oh dear, I find it somewhat difficult to judge this flick. Indeed, even though I gavet it a positive rating, I can't help thinking that I'm being actually too generous. The point is that even though it was definitely an improvement on 'Leatherheads', George Clooney's previous directing effort, it was still not of the same caliber of his previous work ('Good Night, and Good Luck.', 'Confessions of a Dangerous Mind'). Personally, I always thought that politics are fascinating so I'm always eager to check movies about this subject and I had some high expectations for this movie. Unfortunately, the whole thing doesn't tell or show you anything you haven't seen before so that was rather a let-down. Furthermore, there were some scenes which didn't really work for me or maybe I missed something.
Why did Ryan Gosling got fired? Because he talked to Giamatti? Wasn't it a little bit harsh? To go to a bar, to listen to what the guy had say and finally refusing his offer without making it a secret to Philip Seymour Hoffman hardly seemed a betrayal to me. Also, why did Evan Rachel Wood killed herself? I can understand that she was quite shaken up by the abortion but to commit suicide seemed a little bit drastic.
Still, I somewhat enjoyed the damned thing thanks to the stellar cast (Ryan Gosling, George Clooney, Philip Seymour Hoffman, Paul Giamatti, Evan Rachel Wood, Marisa Tomei, Jeffrey Wright). Above all, Ryan Gosling was once again pretty impressive, even if the motivations of his character were rather murky but that was more a problem with the script than with this performance. To conclude, it is a good movie which could have been great but I still think it is worth a look, especially if you are interested by the subject.

0 comments,
Reply to this entry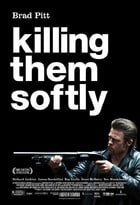 Posted : 4 days, 21 hours ago on 7 March 2014 05:42 (A review of
Killing Them Softly
)
Man, it seems that Andrew Dominik and Brad Pitt will never catch a break… Back in 2007, they made 'The Assassination of Jesse James by the Coward Robert Ford'(allegedly Brad Pitt's favorite performance of his own) and even though it was loved by some, it was barely seen at the time. 5 years later, they come up with another project and, this time, not only it was again barely seen but it didn't get much love either. Personally, I did like it but, I have to admit it, the whole thing was really flawed but let's start with the good stuff. In my opinion, the whole thing looked great, with an often gorgeous cinematography and a very nice tone and style. Furthermore, the acting was just top-notch (Brad Pitt, James Gandolfini, Richard Jenkins, Ray Liotta, Sam Shepard). So, what went wrong then? The first bewildering thing was, while 'Jesse James' was very long (it was supposed to be even 4 hours long but nevermind), this movie was not even 90 minutes and, to make things even stranger, Dominik chose to put some very long dialog scenes (the dialogs were fine by the way) so there was a rather awkward rhythm during the whole duration. I mean, the late James Gandolfini was really good in this but the whole section included his character didn't add much to the whole thing. It is like the recurring political speeches in the background, it was a failed and really pretentious gimmick to supposedly add some sub-text to this weak screenplay. To conclude, I'm pretty sure my rating is too generous but in spite its flaws, I still enjoyed the damned thing and I still think it is worth a look, especially if you are interested in Andrew Dominik's work.

0 comments,
Reply to this entry